Fashion Tips And Style Guide For The Challenged Man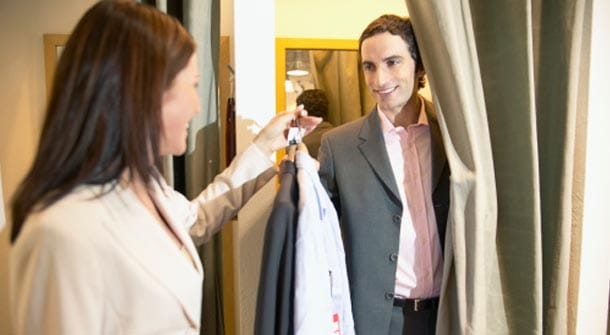 Men Fashion tips advice for fashion challenged mens. Sometimes men can find fashion a challenge whether or not they have an active part in putting together clothes for work and socializing or not. Unless you're a metrosexual man with an eye for fashion and style, a few fashion tips may be just what you need to start looking good no matter where you are or what the occasion is. Here are some grate fashion tips idea.
Men Fashion tips advice for the fashion challenged mens
1. Every Man Needs at Least 2 Amazing Suits
For many men a suit just isn't necessary for their average day, but there are those occasions when a stylish suit can do wonders to step up your fashion cred and help to convey the right imagine for the occasion. To that end, you should have a blue or grey suit that is a medium lightweight, all season suit that can be used for job interviews, weddings, parties, etc. You should also have a black suit, not for the obvious funeral even though it can serve as that as well, but for formal occasions where black tie is required.
2. Pay Attention to the Details
An outfit may look good from far away, but up close it could be a disaster that makes you look like the fashion challenged man you are. Details like having your tie tied straight, the buttons on suits/shirts in place, no stains on the clothes and no wrinkles in the fabrics can make an outfit look polished and put together even if it is a casual ensemble.
3. Don't Overdo It
You want to be fashionable, not poster boy for "fashion don'ts." Be smart about what you pair together and always make sure to edit yourself when you get dressed; if you pair a fashionable watch with an ensemble don't adding a men's bracelet or necklace as you don't want to look like you are trying too hard to be "hip."
4. Go Casual While Still Dressing Stylishly
Casual doesn't mean that you have to wear a pair of board shorts, a t-shirt and flip flops; it just means that you shouldn't be wearing formal wear or tailored clothes. Beyond that casual could mean slacks with a Henley sweater and a great pair of boots or a nice pair of jeans with a button up shirt and a sport coat. Casual and fashionable aren't exclusive, so let the fashionable man you are inside come out even when you are going for a casual look.
5. Don't Shop Alone: fashion tips
The sales person is always going to tell you that you look awesome in the clothes because they want to sell you the items and make the commission; it's just the name of the game. Having a fashionably gifted friend, girlfriend, sister, etc with you when you go shopping can save you the embarrassment of buying that horrible power blue suit that leaves you open for public mockery.
Most Recommended