The 5:2 Diet: What is it, and Does it Work?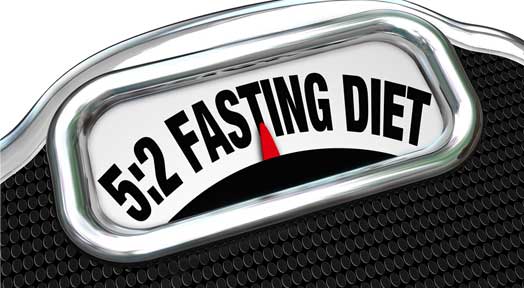 Many of us unfortunately have a pretty unhealthy relationship with food. We tend to favor foods that are rich in fats, sugars, additives, flavorings, and preservatives, and shy away from fresh, natural, and healthy foods. Not surprisingly a great deal of people all over the world often struggle with their weight which is why worldwide obesity numbers are now higher than ever before. People are getting fatter and unhealthier, and something has to be done. There are so many diet plan to help you lose weight like the 5:2 diet. In order to lose weight with the 5:2 diet there are two main factors that need to be considered.
Can you lose weight with the 5:2 diet plan
Diet, and exercise. As far as diets go, most people seem to be under the illusion that they need to eat plain, bland, and tasteless foods in order to lose weight, when in actual fact this is not the case.  Because of a relatively new diet known as the 5:2 diet.
What is the 5:2 diet?
Basically, the 5:2 diet requires a person to eat normal for 5 days during the week, and then fast on the remaining 2 days. It's sometimes referred to as the part-time diet, or intermittent fasting diet, and it has been garnering a great deal of interest lately, and has been hitting a number of headlines. The main reason for all of the attention is due to the fact that the diet itself actually allows people to eat regular foods during the week, including junk foods and foods such as chocolate etc.
So how exactly does the diet work?
The diet itself is based strongly on a principle that is known as intermittent fasting and one of the reasons why people seem to absolutely adore the diet is due to the fact that it is so relatively easy and straightforward to understand. The basic premise is that for five days of the week, Monday – Friday for example, people will eat regular and normal foods, just as they did before they began the diet.
If they feel like a slice of cake for dessert after their dinner, they can grab a slice of cake without having to feel guilty. Next comes to scientific weight loss related part because on the remaining two days, Saturday and Sunday for example, people will be required to consume just one quarter of their daily recommended calorie intake. For most people, depending on their size of course, that will work out roughly at 500 calories for women, and 625 calories for men.
Which foods can be eaten and how much weight can people lose?
For the first 5 days you get pretty much free-reign of exactly what you eat and will eat exactly as you normally would. This is not an excuse to binge eat so don't try to eat as much junk food as possible. Be sensible, eat pretty balanced meals and if you feel like a treat from time to time, go ahead and grab one. On the fasting days, monitor your calories carefully and try to get them from healthy and balanced sources. Women can expect to lose around 1lb per week on this diet, whilst men could lose between 1 and 1 ½ lbs per week.
Most Recommended