Is Your Willpower Stronger than Your Laziness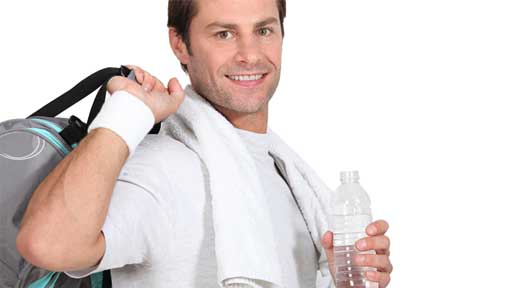 Sometimes making lifestyle changes without willpower is very difficult, it can often seem there are roadblocks at every turn. New challenges are faced daily with food and drink choices, and making new healthy lifestyle habits like quitting smoking, exercising and getting enough sleep.
How to strengthen your willpower to achieve your fitness goals
Sometimes it's tough to have the willpower to just say no to convenience and take a break, which ultimately leads into slipping into old habits and laziness.
Be consistent
The key to breaking free from laziness is consistency. When you learn to ride a bike you don't go outside on the bike for 5 minutes and expect to master it in one session, you consistently practice until it becomes second nature and, like riding a bike.
Form new habits
It's reported that it takes 21 days to break a habit or form a new one, by then it becomes second nature. Anyone who's started a fitness program knows how difficult it is if you skip a day, because one day soon becomes two and so on. Consistency in a program keeps you on track to form that habit so it becomes part of your life, it becomes who you are. The key is to make small gradual changes so you don't feel overwhelmed.
Don't be part of the resolution crowd
New Year is a prime example of the battle between willpower and laziness. The first week of New Year and the gyms are packed with new members, but two weeks later the novelty wears off the habits aren't formed and only those few with the willpower to succeed manage to reach their goals. In fact it's reported that just 8% of people reach their New Year's resolutions.
People generally make one huge yearly resolution when they'd be much better off to chunk that goal down into 12 monthly manageable steps. A goal of "losing weight" isn't something you can be proactive about. Instead identify things that will get you to that goal.
Be specific: willpower
Exercise is one, so one month focus on getting into a regular workout routine three to four times per week. A great health goal is to stop smoking, so focus on that for another month. Eating more vegetables and getting more sleep are also great goals for a healthier lifestyle.
Know your motivation
Ultimately also know the reasons why you want to change. Simply "losing weight" isn't a reason. Explore the reasons WHY you want to lose weight. Is it to be healthier, lower blood pressure or cholesterol, or to have energy to run around after children or grandchildren?
Know the reason why you want to embark on this lifestyle and put that reason up close and personal in your daily life. Most importantly know yourself, if you do struggle with willpower enlist the help of others to encourage and motivate you. Find a workout buddy, walk the dog more, play with the kids, or get a coach. Just like muscles, willpower can get stronger the more it's used.
Most Recommended