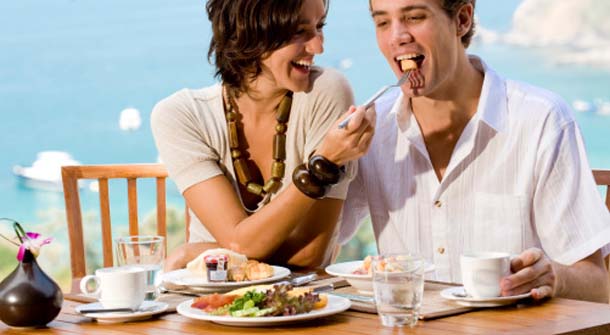 We all know traveling and dieting don't exactly go together. It's easy to indulge while you're out having fun or those extra cocktail calories don't seem so bad when everyone's doing it. Wrong! Playing catchup after a week or two of falling off the wagon is difficult and you're more likely to abandon your diet plan altogether.
Here are a few simple tips to enjoy your vacation and still maintain a healthy diet.
1. Pack your snacks
If you are traveling by car pack a cooler full of water, fruits, veggies, healthy breakfast items and sandwich material. Even if you plan to eat your meals out you can start the day off with a healthy in room breakfast and pack snacks to eat throughout the day so you don't end up starving by the time you finally sit down at a restaurant and mess up your dieting.
2. Stay hydrated
Your body will feel dehydrated from traveling between the climate differences, time changes, and other factors. Keep a bottle of water with you at all times and you will be more likely to sip on that instead of buying a sugary drink on the go. Water is the best but natural fruit juices are also good for hydrating.
3. Walk instead of driving
Spend the extra money to stay downtown or close to most of the local destinations where it's easy to walk around. You will get to discover more of the destination you are visiting and get some moderate exercise in at the same time. Make sure to pack comfortable walking shoes and make sure the rest of your party does as well.
4. Indulge in moderation
Let's face it you're on vacation and what fun would it be to not indulge in some of the local specialties that aren't so figure friendly? It's ok to order dessert or get an entrée with extra calories than your diet would not normally allow. Try splitting meals with your partner or ordering things that can be shared amongst a group. And when you do indulge do not bring the leftovers back to your mini fridge. It's better to leave it on the plate than to add it on your waistline.