Final Four – What Ohio State Can Teach Us About Personal Performance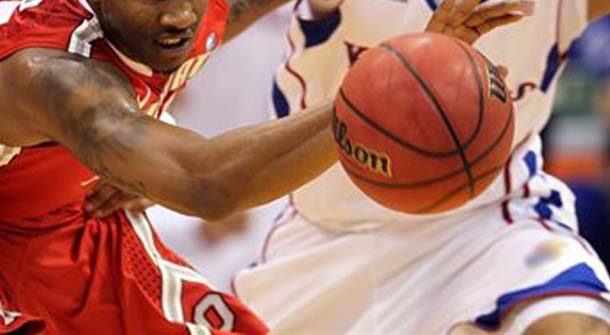 When the dust settled in New Orleans last Monday night, two things were clear: talent only takes you so far, and sometimes it's all about timing. One of the things that endears the Final Four Tournament to sports fans is the gauntlet-like challenge teams must face in order to win. The lose-one-and-done reality forces all teams from all levels to rise to the occasion and play their absolute best basketball every game, every player, every shot. And nowhere was this more apparent than the absence of Ohio State in the title game. A team that had been a favorite to win it all throughout the entire season watched an all-game lead over Kansas disintegrate in the final three and a half minutes of the game. Some say it was a giant effort from Kansas, who came back from 13 points down. Others say Ohio State peaked too early, leaving them too drained to respond to big defensive stops and inconsistent late-game shooting.

Similarly, when Kansas faced off against Kentucky in the Superdome, most experts agreed the Jayhawks were outmatched… but beyond Kentucky's amazing shooting, Kansas's power defense, and Ohio State's well-rounded gameplay, there was something else impacting these teams – all the previous tournament games, and, in fact, the entire season stretching back into November. These teams gelled early in the season, allowing them to concentrate on fine tuning their team and individual play to achieve specific goals beyond just scoring. Scoring efficiently, defending, clock control… these are all aspects that were mastered brilliantly during the regular and post season. Also important, these teams knew when to dial back the intensity and when to dig deep for more strength than they thought possible. And, when Kansas pushed past Ohio State in the semis, with great free throw shooting down the stretch by Tyshawn Taylor, it was a triumph that took a whole season to accomplish. It also, may have been all that Kansas had to give, despite three impressive surges to cut Kentucky's lead to just a few possessions.
The moral of the story is, everything you do in your own athletic pursuits follows the same principle. If you don't put the work in before the big game, competition, or race, the intensity won't be there for you when you need it. Likewise, if you've been burning it up at 120% day in, day out, you're going to hit a wall sooner or later. That wall can come in the form of injury, mental fatigue, or even a growing dislike for the activity you so desperately wanted to excel at. When you're training – train like you mean it, but always remember it is training. When you're competing, be a competitor. Don't take no for an answer and rely on your training to get you through the challenge.
Hey, if it got Kansas past Ohio State, it can definitely get you to the next level of your fitness or athletic goals.
Most Recommended