Best Oral Sex Positions For You To Try Tonight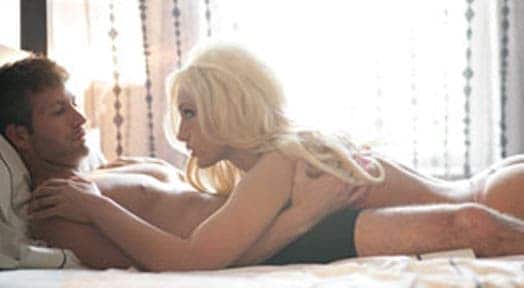 Any oral sex positions is amazing. It makes women feel good and makes us, well, let's just say we enjoy the scenery, but while most guys rely on the tried and true positions that have worked for hundreds of years other guys are trying something new. What about you? Do you know how to give it to her in a way that makes her toes curl? Perhaps you do, but if you have little experience with her lady parts but want to be remembered for your breath-taking skills, than you might need a little help. Get your sketch pad and follow along while we fill you in on the best oral sex positions you've never tried.
Best oral sex positions
Throw Her Legs Up
Position her so she is lying on her back on a couch, bed, or surface and put her legs over your shoulders. Her vulva and lips should be right in front of your face positioned at nearly eye level. She will have to arch her back slightly to get into this position but once there she will be thrilled with how amazing it feels.
Do it Doggy Style
Have her position herself so she is on all fours. While she is in this position crawl up behind her on your back. Lick her from front to back. This position also gives you the perfect angle to touch and caress her breasts and to stimulate her clitoris while you do so. Oral sex for her is all about the friction and the stimulation of her clit. If you can give that to her then she will be back begging you for more.
Give Her Some Yoga Love
With her lying on her back position yourself so your feet are at her head. Bend forward in a downward dog style and maneuver to reach her V-zone. From there pay particular attention to her clitoris and don't be surprised if you end up with a little bit of loving from her hands and mouth as well. She will have easy access to your member so feel free to let her go at it while she is there.
Send her Legs in the Opposite Direction
Have her lay on her back with her legs facing the opposite direction, similar to a yoga stretch for her back. Kneel down on one leg with your face right next to her head and shoulder area. This position will give you direct access to her vagina and allows you to enter her with your fingers easily. If your girl loves her G-spot stimulated then she will love this position.
Have her Ride You
Place her on top of you while you lie flat on your back and have her go for a ride on your tongue. She can start facing you and turn her hips and pelvic section to facing your feet as she rides you. This is the perfect position for her to control the pressure, speed, and thrust. It will be much easier for her to orgasm when she controls the movement.
Oral sex is a ladies favorite sex act if you do it correctly, so make sure you have the proper tools to satisfy her.
Most Recommended