First Time Having Sex Ways To Make It Mind Blowing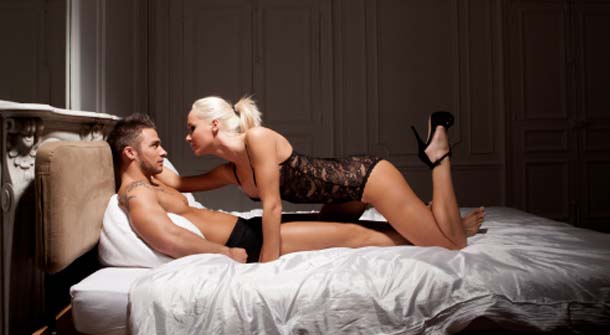 Having sex for the first time with a partner can oftentimes make or break a relationship because no matter how much chemistry you have outside of the bedroom if you are compatible under the sheets everything else just doesn't mesh quite as well as it should. First time sex is all about engaging your partner and making her feel as into you as you are into her and with these 4 tips you will be on your way to mind blowing first time sex with the lady in your life.
Four ways to make first time sex mind blowing
Tip #1: Get Your Head in the Game
Sometimes one of the biggest mistakes you can make with first-time sex with a partner is getting lost in the awkwardness of a new body or nervousness of trying to make sure you are doing everything correctly. While these things are a part of any sexual relationship, they shouldn't be at the forefront of your mind when you are with her. Focus on making things as pleasurable as possible for both of you without any other distractions in your head such as that business meeting tomorrow or whether or not you paid too much for dinner earlier.
Tip #2: Take Matters into Your Own Hands
If you are worried about stamina the first time round it might be smart to masturbate beforehand to try and take the edge off of your overwhelming desire for her. Being with a woman for the first time who is stunningly beautiful and hitting your trigger dead on can take any stamina you have and turn you into a 15 year old experiencing sex for the first time. It happens to all of us, but by taking matters into your own hands you can built up a little barrier that keeps your desire muted a little longer so that you can last as long as you need to ensure her pleasure as well.
Tip #3: Foreplay is Essential
The simple fact is that women take longer to achieve an orgasm than men and if you forget this your first-time with her isn't going to be a knock out of the park. It is important that you stimulate her properly before the main event so that you aren't popping the cork before she's ready, disappointing her and possibility risking that she'll feel you aren't compatible sexually. Use your lips, teeth, tongue, hands and anything else you can think of to get her hot under the collar and raring to go.
Tip #4: Leave the Missionary Position to Missionaries: first time having sex
If you want to knock her socks off don't play it safe by going with the old reliable move; suggest moves such as the cowgirl, reverse cowgirl, doggie style or in places besides the bed such as up against the wall and in front of a roaring fireplace. Make your first time together special and give her something that she will remember for a long time to come.
Most Recommended