Is Your Penis Too Big For Your Girlfriend To Enjoy Sex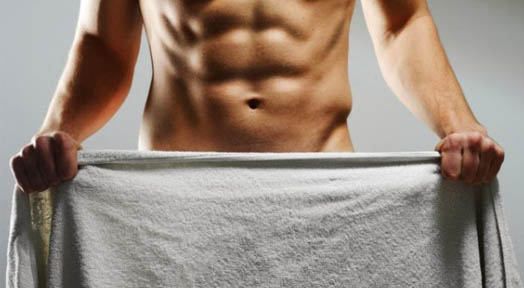 As you read the title of this article you probably also heard a collective 'no' from women all over the world, but is this really true? Is there a point where penis length no longer makes a difference in female sexual satisfaction? Well thankfully for you there have been numerous studies on the subject that directly answer this question. First, we will analyze the research, then we will hear what the opposite sex has to say on the question is your penis too big.
Is your penis too big
Women are evolutionary hardwired to be attracted to larger penises. Body shape also plays a role as science has discovered taller men with broad shoulders and narrow hips can have smaller penises and still be found attractive. Smaller stockier men have to have a larger penis to be seen as attractive, according to research. But this still doesn't answer the question. The same research concluded that attractiveness actually played a factor in whether or not's penis size really matters. It seems that the more attractive you are the smaller your penis can be without hurting your chances of scoring a mate. Also, the research found that women were not deterred by the size of larger members.
Bigger penis, more sex
Penis size can also directly affect your sexual life. If your penis is too large it can cause discomfort for your partner and even frighten her, and you can almost certainly forget about anal sex. Of course, you need to remember that length does not go hand in hand with width. If your penis is long but not wide it will present less of an issue for you in the bedroom. You can certainly use your skills to get around your larger than life length.
There are three things you have to do before you can have amazing sex if your member is rather long:
• Arousal (of her)
• Lubrication
• Consider Position
The first step to sexual satisfaction for her is to make sure she is fully aroused before penetration. It may even help to penetrate her with a toy prior to making your big entrance to prepare the way.
Also, use lube to make for a smooth transition. The vagina produces its own lubricant, but if your penis is particularly wide and long the entry way into her vagina may need some motivation to let you in.
Do not use too much lube however, as this decreases her pleasure. Finally, make sure you are choosing the right positions for your larger than life member.
Positions like girl on top, standing positions with you in the back and her facing forward, and her facing down on the bed with you behind on top of her.
All these positions will allow you both to control the angle and depth at which your penis penetrates her making for better sex.
Physically speaking there is no such thing as a penis that is too large. Women also agree. According to countless pages of research women have a preference toward large penises. They want a man that can satisfy them fully and completely. The vagina is made to withstand large penis girth and stretches and expands to accommodate any size penis. So the next time you hear someone say there is such a thing as too big a penis, tell them they are lying.
Most Recommended