Sex Routine To Spice Up Your Love Life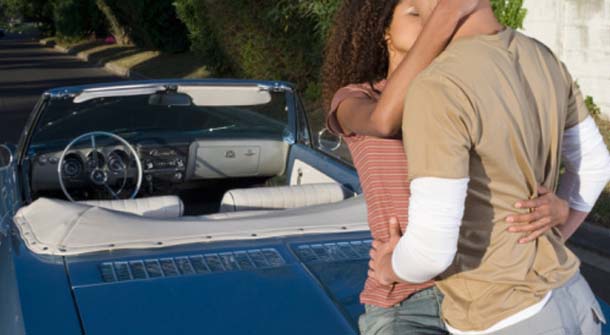 The key to any great relationship is learning how to reinvent yourself and reinvent your relationship in the sex arena like change your sex routine. No matter how compatible or how in love you are with the other person at one time or another you are bound to get a little bored with your everyday sex routine.
Don't get stuck in a sex routine try out these idea
If you feel yourself so stuck in a routine you both just move into the next position on cue it's time to take your sex life out of your bed and move elsewhere in the house.
Sex in the Shower: sex routine
If your shower is large enough to fit two adults we suggest you start your first out of bed sexpierence there. You can clean up while making sweet love. Now talk about mutli-tasking! A good position to start with is her facing the shower spout while you are behind holding her. Start slowly and make sure you both have a good grip. There's just something about the steam and the water pouring down that heightens the experience.
Sex in the Living Room
Think the living room is just for watching tv and lounging around? It doesn't have to be. Find some time alone and turn movie or tv time into a spicy sexual encounter. You know, what you used to do in the beginning of your relationship.
Sex in the Kitchen
The kitchen is full of props for juicy foreplay. You can use fruit, champagne, chocolate sauce, ice or just about anything. Start by lightly applying fruit and eating it off each other's body. Then prop her up on the counter or hold her from behind while she braces on the counters edge.
Sex Outdoors: sex routine
Depending on how private your backyard and the weather there is nothing that beats making love in the great outdoors. If you have a pool or hot tub start out with a playful skinny dip then move out to a lawn chair or bring a blanket to spread out. You'll be pleasantly surprised at how moving your sex routine out of the regular surroundings can bring a whole new level of intimacy to your relationship. Remember always change up your sex routine
Most Recommended