Ways to End a First Date Without Looking Dumb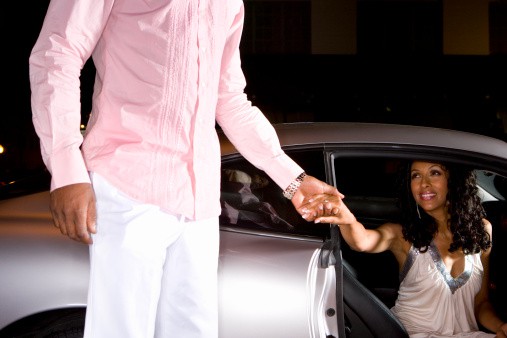 It can be tough getting back out there in the dating world after a break up Not only that, but a first date seems to bring along some extra pressure. How can you be sure not to mess it up? Here are some ways to end a first date on a good note, whether you want there to be a second date or not.
Tips on how to End a First Date
Be Honest
Honesty really is the best policy. Don't say you had a great time if you didn't and then just never call. You don't have to be rude. Just don't make any promises you don't intend to keep (ie "Let's do this again sometime"). If you did enjoy yourself, make sure she knows a phone call will be coming in the next few days. Then make sure that you actually call in the time frame you said you would.
Drive Separately
Hopefully, you drove separately to the first date. This is always a good idea, so that there is no awkward ride home if it goes poorly. That means you'll be saying goodbye wherever you decided to meet up. So what do you do? Is a kiss appropriate? Should you move in for a hug? Does a first date just end with a handshake? Should you invite her back to your place?
Shake hands
Let's start small. There are only two reasons to go with a handshake. First, if there isn't going to be a second date, it's a polite way to part. The second reason would be if it seems like she'll be uneasy with physical contact so soon. Hopefully you picked up some social cues from her during the date. That fact is, if she's really into you, a handshake probably won't screw it up even if she was hoping for something more. But a hug probably isn't going to scare off a woman who is really into you, so if you had a great time, don't risk giving her the impression you're not that interested.
A kiss on the cheek when you hug her sends an even stronger message. Only do that if you are love struck and you think she might be too. If there were absolute sparks, and you are getting all the right signals, you may even be able to get in a peck on the lips. That really shouldn't be the plan though. Only do it if the date is magical, and it's clear you both feel that way. As a matter of fact, unless you're on a first date with someone you've known for a while (ie a friend, close coworker) save the first kiss for the second date at least.
Don't invite her to your house
Inviting her back to your place makes it seem like you're just out for good time instead of looking for something long term. It also may make her feel that you think she's easy. Even if you had a great time, inviting her back to your place after the first date will likely send the wrong message.
First dates can be uncomfortable, but they don't have to be. Apply these suggestions to end it well, and get yourself a second date.
Most Recommended