Best Cardio Machines For Weight Loss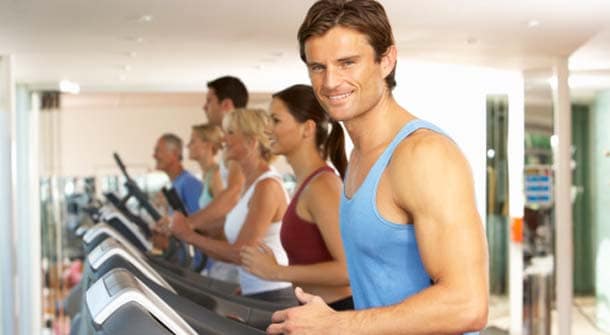 If you've got the space and the discipline, cardio machines can be a great investment in your work out routine. No trips to the gym, no gym fees, and no depending on good weather to get in a good morning run. You can work out how you want, when you want, in front of the TV if you want—and unlike the gym, you can watch what you want. So before you buy it suits you to find out what are the best at home cardio machines for weight loss.
What are the best cardio machines for weight loss that I can use at home?
The two most popular types of cardio home fitness machines include the treadmill and the step machine. Both types have the potential to deliver great results, so it can be difficult to know which type is right for you. To help you out, we've compiled a breakdown of the pros and cons of each type of machine to make your decision easier.
The Treadmill
Pros:
Treadmills offers a great cardiovascular workout, and are arguably the most effective machine for weight loss
Treadmills promote endurance and strength
Variable speeds give you the option to walk, jog or run
A variable incline lets you add more resistance to your workout, which builds muscle and strength and burns more calories
Treadmills give runners the option to train indoors
Treadmills promote natural movement, which leads to a decreased chance of injury , less fatigue and more ease of use
Treadmills burn up to 850 calories per hour—150 calories more than stair climbers
Cons:
Treadmills are large, bulky and take up a lot of space
Jogging and running are high impact exercises, so people with knee or joint problems may be more prone to injury
Treadmills do not build a significant amount of muscle mass
The Step Machine
Pros:
Like the treadmill, the step machine offers a great cardio workout
The compact size of a step machine fits well in many homes
Step machines efficiently build muscle mass
Step machines offer high resistance, which builds endurance
Cons:
Step climbers burn fewer calories than treadmills, making them less efficient for weight loss
Users can become over-reliant on the handles; they may shift too much body weight onto them, causing their workouts to be less efficient
The movements stair climbers provide are not as natural as those of a treadmill, which increases the possibility of strain injury in the ankles or knees
Bottom line, if you're a runner or jogger looking for a way to train indoors during inclement weather, or if you're looking to lose weight fast, a treadmill is probably your best option. If you're looking to build strength, definition and muscle mass, or you want to supplement resistance training or training for a specific sport that requires lower body strength, like kickboxing, a step machine may be a better option for you. Prices of both styles can vary widely, but are pretty comparable based on quality level. Both types of at home cardio machines offer a great cardio workout. So, in the end, your decision really depends on your fitness goals, your abilities and your personal preferences.
Most Recommended