Running in Cold Weather – Tips to Stay Fit and Safe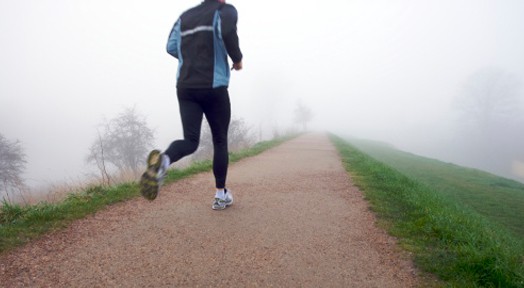 For those of us who enjoy a good run and don't want to give it up during the cold months, there are a few things we must abide by before hitting the pavement and running in cold weather this winter season. Cold days put many of us in hibernation mode. This mindset has to stop. So as of right now remove that from your mind and focus on continuing your life long journey of living a healthy life, even when Mother Nature is taunting us & trying to convince us to say, "I'll run tomorrow"
Running in cold weather tips for success
1. Our toes & fingers are the first things to feel the cold air
There is nothing worse than cold toes. The most valuable tip for running in cold weather is making sure you have warm socks. If you need to keep your hands warm run with gloves. Just make sure your jacket has pockets if you need to take your gloves off mid-run.
2. Dress in layers when running in the cold
Your body is going to be cool when you start which is why you need to wear a light jacket. Once your body temperature starts to rise take it off and wrap it around your waist. Make sure it's light enough that it doesn't add additional weight to your running. There are great options at your favorite running/sports store.
3. Warm-up at home before you head out
Stretching and warming up your body is extremely important, especially before heading outdoors when it's cold. Let your body know it's going outside for a run in the cold air. Not even your body likes a cold surprise!
4. Ease into it
Don't start running in cold weather when it's freezing outside or during a storm. Gradually work your body into the new temperatures. Start in the fall and work your way into winter. Slow & steady wins the race.
Most Recommended