Chef Knife Set Things To Know Before You Buy One
Buying a chef knife is not that simple as it appears to be. This is the master tool in your kitchen you use without thinking twice for every bit of chopping, dicing, and mincing. The chef knife should be easy to work with, and you need to feel comfortable using it. You can find a lot of variations in the market, and the type of blade is an important division. Generally, you can opt for carbon steel knives which is a preferred pick of the real chefs. Besides, if you are into casual cooking, you can buy a knife with a stainless blade. However, there are other factors apart from the edge that is essential when you pick the right chef knife. We are here to guide you more about what those factors are that determine what you should select.

The Chef Knife Buying Guide – What elements to consider
Performance and Productiveness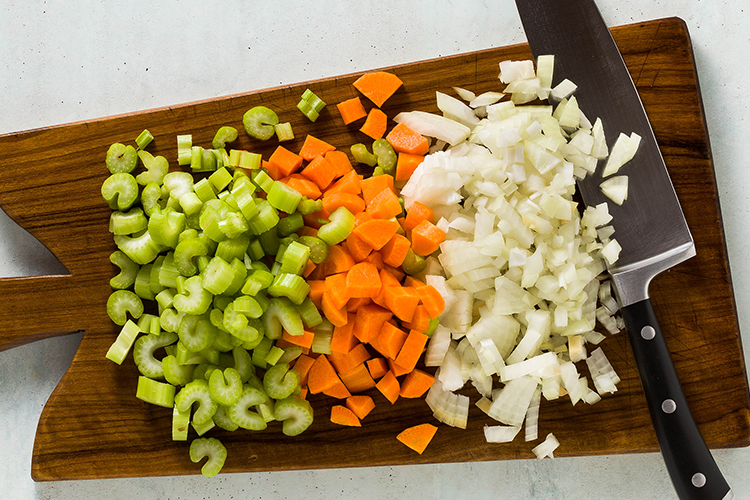 This boils down to how smoothly and efficiently the knife cuts food and how long you use it. The performance and productiveness of your chef knife come from its hardness. The metal knives which are made of carbon steel are hard and function well for more extended period. These knives do not quickly lose its original edge as compared to the softer knives made of stainless steel.

The other parameter that determines the performance of the knives is the blade edge angle. Knives with bigger edge angle don't slice through food with ease like the ones with smaller edge angle. Simply put, the carbon steel knives sport a smaller edge angle while the stainless steel knives have a bigger angle edge.

Strength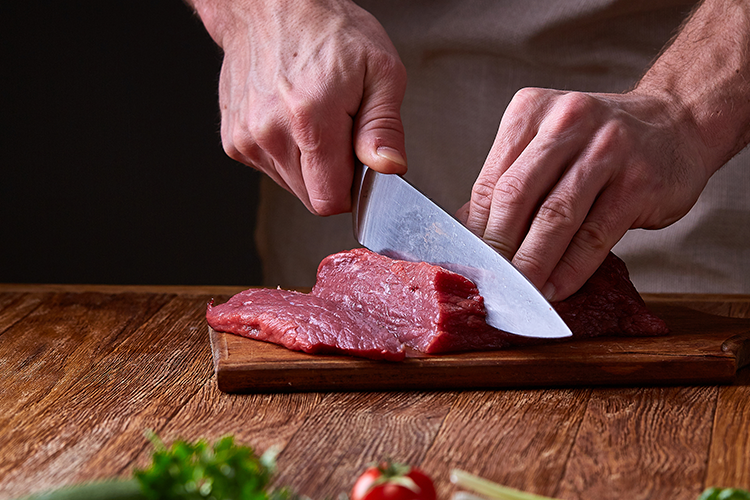 The carbon steel knives have greater strength because of their remarkable hardness. This quality of the knives is measured against the Rockwell Scale. Due to exceptional hardness, these knives are durable, and the edges can withstand more wear and tear. If you are in the practice of using your knife regularly the blade's edge will become dull sooner. The carbon steel knives retain its durability and sharpness for longer. But as the stainless steel knives are made of softer material, these become dull in no time.

Upkeeping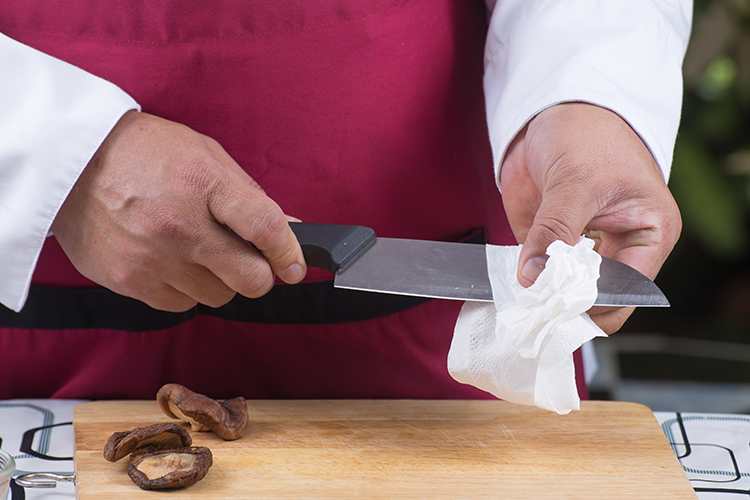 While the stainless steel knives may lack in performance and strength, these are easier to maintain. They are rust resistant and also stain-resistant, the attributes it has because of the presence of Chromium. Every blade made of stainless steel contains about 13% of this chemical element called Chromium. However, this element is not present in the carbon steel blades. As a result, it easily corrodes and stains if the upkeep is not proper and regular.

Budget
Because of fantastic strength and higher performance, the carbon steel knives come across as an expensive option. The stainless steel chef knife, on the other hand, is affordable.

These factors if kept in mind will make buying a set of chef knifes easy and quick. Analyze how you use your knives, if you need it for regular chopping and cutting pick one that is easy to handle. The chef knife is the ultimate choice for food preparation so figure out what features are essential to you. And buy one accordingly.

Most Recommended