At 0-27, Grambling State Still Has a Shot at NCAA Tourney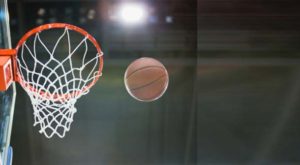 Grambling State still has a shot at making the NCAA men's basketball tournament. It wouldn't be such a big deal, but the Tigers just finished a regular season in which they failed to win a single game. Yes, Grambling concluded the 2012-13 season with a record of 0-27 to become the first Division I men's basketball program to not post at least one victory over an entire season.
As bad as Grambling is, head coach Joseph Price, who played for Digger Phelps at Notre Dame, and the Tigers can still earn their way into the NCAA tournament. The Tigers will enter the Southwestern Athletic Conference tournament as the seventh, and last, seed. Grambling will play No. 6 seed Alabama A&M Wednesday with the winner moving on the semifinals to face the league's top seed, Southern. Should the Tigers win three straight in the SWAC tournament, they would qualify, at 3-27, to play in the NCAA tournament.
Can they pull it off? Probably not. The Tigers aren't just bad; they are awful. Nineteen of their 27 losses have been by 20 points or more. They have not lost a game by fewer than 10 points all season. Grambling has held a halftime lead exactly one time.
Out of the 345 total Division I programs in the nation, the Tigers are dead last in scoring offense, averaging 49.6 points per game. They aren't very good on defense either, giving up 77 points per game good for 340th in the nation. They are 342nd among all D-I teams in FG percentage shooting 36.3 percent from the floor. And, no, they are not much better from the free throw line hitting just 58.5 percent.
Price inherited a program that went 4-24 in 2011-12 and was sanctioned for low academic progress. The sanctions reduced the number of available scholarships from 13 to 10 and Grambling has really felt the effects. Currently, there are eleven players on the roster, seven are walk-ons leaving just four scholarship players.
As bad as it is, the Tigers can still dream. Three wins at the right time of the season and Price and company would be off to the NCAA tournament joining Liberty, who at 15-20 has qualified for the tournament with a losing record. And that is the beauty of March Madness.
Most Recommended