Dress Shoes Tips For The Right Outfit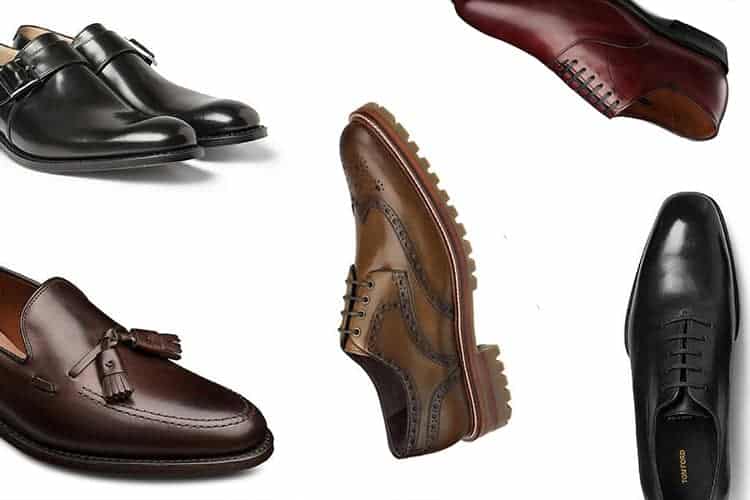 Picking the right men's dress shoes for an outfit are sometimes a little hard to pair correctly with the right outfit. You've probably bought a pair or two and suddenly found that they just didn't look good with most of your wardrobe, right? Well, to help you pair the right men's dress shoes with the right outfit we've put together a short little rundown on different styles of men's dress shoes and what they work best with.
Picking the right men's dress shoes for an outfit
Loafers
Men's loafers are a fairly recent creation and have been around since the early 20th century. They can often be paired with either a semi-casual or dressy outfit and are most associated with the yacht clubs and the social elite. What distinguishes loafers from other shoes is the fact that they lack buckles or laces. Loafers are best paired with semi-casual dress slacks such as khakis, Dockers, chinos, etc as well as more formal or dressy outfits such as suits for the office or for formal occasions.
Oxfords
These shoes are often called balmorals in England and are distinctive for their low arch, lace up style and non-rubber sole. There are best suited for dressier or formal occasions such as an office work environment, wedding, formal social function, etc. Oxfords work best with suits or a very dressy outfit of slacks and a button up with a tie.
Dress Boots
Another of the men's dress shoes styles, dress boots are slim, ankle high boots with a low heel that hug the foot and leg snugly. Often men's dress boots are very polished and have a decorative/stylish quality to them. These kind of men's dress shoes work best with casual or semi-casual outfits and are best suited for social occasions. Pair these with things such as a great pair of dark designer jeans, semi-casual slacks or even a casual suit.
Monk Strap
Much like loafers, men's monk strap dress shoes lack laces, but they are distinctive by a leather strap or buckle in the front of the shoe. Because of the low heel and the buckle, monk strap shoes have a more casual look about them so they work best with casual to semi-casual outfits such as khakis, Dockers or a casual suit.
Men's Dress Shoes Color Guide
• Black – These shoes go best with pants that are black, grey or navy colored.
• Brown – Men's dress shoes that are brown are best suited for tan, beige, green and other dark earth tones.
• Burgundy – For these shoes pant colors such as khaki, browns, grey and blue work best.
• Tan – These men's dress shoes go with pants that are of light earth tones such as khaki, beige, blue or white.
Most Recommended